Press Releases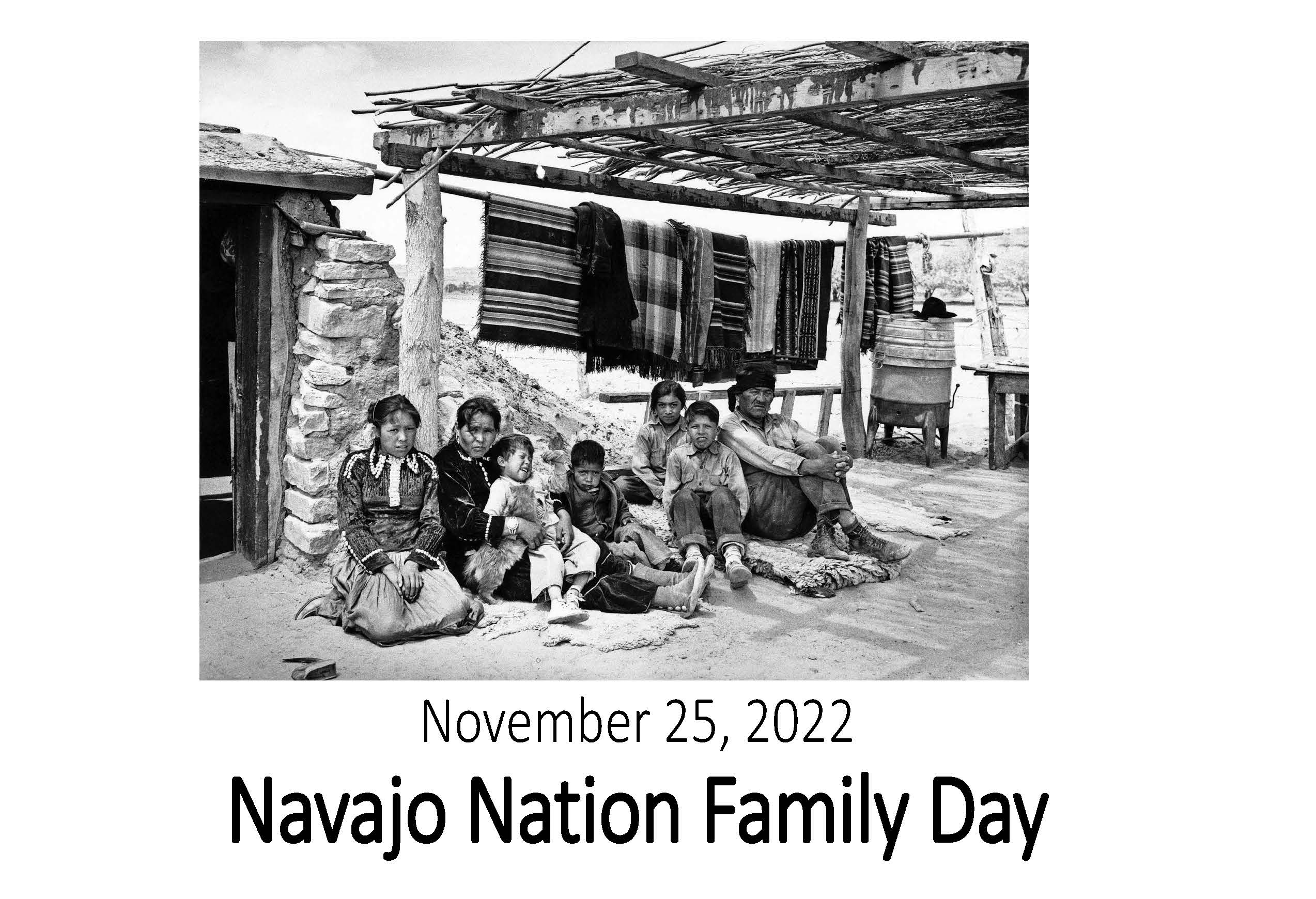 ---
Stage I Fire Restrictions for Navajo Nation, Effective 5-23-2022

click here
---
Former Navajo Nation IRB Board Member and JHU Researcher receives distinguished Award

click here
---
Navajo Nation Department of Health

Reopening guidelines for in person training and meetings (General Public Related)
COVID-19 Safe Practices
---
NOTIFICATION OF PHASE I RETURN TO WORK PROTOCOLS

Click here
Novel Coronavirus (2019-nCoV) and You

Information Flyer
---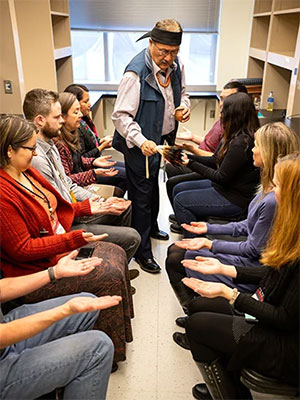 Blessing Ceremony Opens New Genomics and Health Research Lab
Researcher wants to ensure she shows respect for the Native Americans with whom she plans to collaborate
---
Nez-Lizer caution Navajo public of the spread of the potentially deadly novel coronavirus
---
Novel Coronavirus (2019-nCoV) and You
---
Appointments to the Navajo Nation Human Research Review Board
The Health, Education and Human Services (HEHS) Committee of 24th Navajo Nation Council on June 16, 2021, appointing Dr. Rebecca Izzo-Manymules, PhD., Dr. David Begay, PhD., Mrs. Beverly Becenti-Pigman, Dr. Kalvin White, PhD. to serve on the Navajo Nation Human Research Review Board in accordance with Navajo Nation Human Research Code.
Congratulations.
---
Community health workers improve birthweight of newborns in Health Start Program, researchers find
---
Funding equipment for faculty is little-known but key SHERC mission
---
'Resilient teamwork' preserves program during pandemic
---
Faculty spotlight: Amanda Pollitt
---
Report depicts frontline COVID experiences
Upcoming Events
October 2022 E-Newsletter | Welcome to the CHER e-newsletter featuring news, announcements, and opportunities relating to the Center for Health Equity Research and Southwest Health Equity Research Collaborative.

---
Traditional Research for Healthy Zones
Free ABRC Workshop - In Person and Online
Thursday, October 27, 5:00 PM - 8:00 PM

---
September 2022 E-Newsletter | Welcome to the CHER e-newsletter featuring news, announcements, and opportunities relating to the Center for Health Equity Research and Southwest Health Equity Research Collaborative.

---
Volume 4 Issue 3 | Submit your manuscript to our latest article collection
Greetings!! Medicine and Clinical Science (ISSN: 2690-5191) is open access, peer-reviewed journal, which aims to publish data related to existing and recent development in the field of general medical research and clinical practice. The journal provides a platform for medical practitioners, researchers, students, and healthcare professionals to publish theoretical and experimental results. The Journal publishes data from all fields of medicine and clinical research. Considering your expertise in the field, we would like to invite you to submit your next article for publication in the upcoming issue of the journal. You can submit a full-length article, or you can also submit a 1-2-page editorial/mini-review/commentary/case report on your current research. Article(s) could be submitted through our Online Portal or as an attachment to this email or at publications@scienceexcel.org along with the cover letter on or before August 15, 2022, to publish in the Upcoming Issue of the journal. If you do not have your manuscript ready for submission, kindly inform us of the proposed title and tentative dates of your submission. The publication charges for the articles received on or before August 15, 2022, will be USD 300 only if the article is accepted for publication.
---
Gather and exchange knowledge at Infectious Diseases 2022

---
DINÉ BI OLTA SCHOOL BOARD ASSOCIATION, INC.

---
Northwest Tribal Epidemiology Center Website

a free online data sharing resource for Native peoples and organizations.

---

The Belmont Report: 39 and looking good OHRP's Belmont Report website has gotten a makeover! In 1979, the National Commission for the Protection of Human Subjects of Biomedical and Behavioral Research released a report titled "Ethical Principle and Guidelines for the Protection of Human Subjects of Research," which is commonly referred to as the "Belmont Report." Click here for more information



---
Educational Resources for Research Participants
Explaining research to prospective research participants can be challenging. One year ago, OHRP launched its public outreach website, About Research Participation, www.hhs.gov/about-research-participation, to help potential volunteers better understand research and make informed decisions. Since then, we've received overwhelmingly positive feedback from the research and patient communities, and continue to hear about new and creative ways these materials are being used to educate prospective volunteers and improve the informed consent process.
Available resources include short videos about participating in research, and a list of questions for prospective participants to consider. All of the resources, including the videos, are available in English and Spanish. And because OHRP's educational materials are free to the public, you can use any and all of them as much as you'd like! If you have any questions or would like source files for off-line use, email the education division at: OHRP-Edu@hhs.gov. If you've been using the About Research Participation resources in your institution, we'd love to hear from you!
Please consider sharing this information with your colleagues and other human research protection professionals and programs!
NNHRB MONTHLY MEETING
November 15, 2022
9:00 A.M.

Institutional Review Board
**Teleconference**

Click to Download

UPCOMING MEETING
**Teleconference**

December 20, 2022
9AM

NNHRB 2021-2022 Meeting Schedule

Meetings held every 3rd Tuesday of each month by Virtual, or at Navajo Department of Health East Conference Room (NDOH)
(Schedule subject to change without advance notice)
** One (1) complete original NNHRRB application/protocol and ten (10) copies due to NNHRRB office by 5:00PM on submission date.

[NO EXCEPTIONS]

(Copies must be collated, stapled or binder clipped)
For information or inquiries, please contact Mike Winney at:

Navajo Department
of Health
Navajo Research Office
Post Office Box 1390
Window Rock, Arizona 86515

Telephone Number:(928) 871-6929

Fax Number:(928) 871-6255

E-mail Address: mrwinney@navajo-nsn.gov or

Chairperson: Dr. Rebecca Izzo-Manymules, Ph.D. Chairperson, rizzonnirb@gmail.com